The Work History screen in the application shows a record of every completed and in cycle Work Order. This screen also allows a user to view and print off certificates of past calibrations.
To get started with how to view the certificate of a completed calibration go ahead and follow the steps below:
Select the Work History screen
Select a Work Order that you wish to view the certificate for
Select the View History button
Now you can view all details of the Work Order
To view the certificate select the Report button
This will create a pop-up with the certificate
Please note that you must allow pop-ups to view the certificates of past calibrations. For more information on how to allow pop-ups for your browser click here.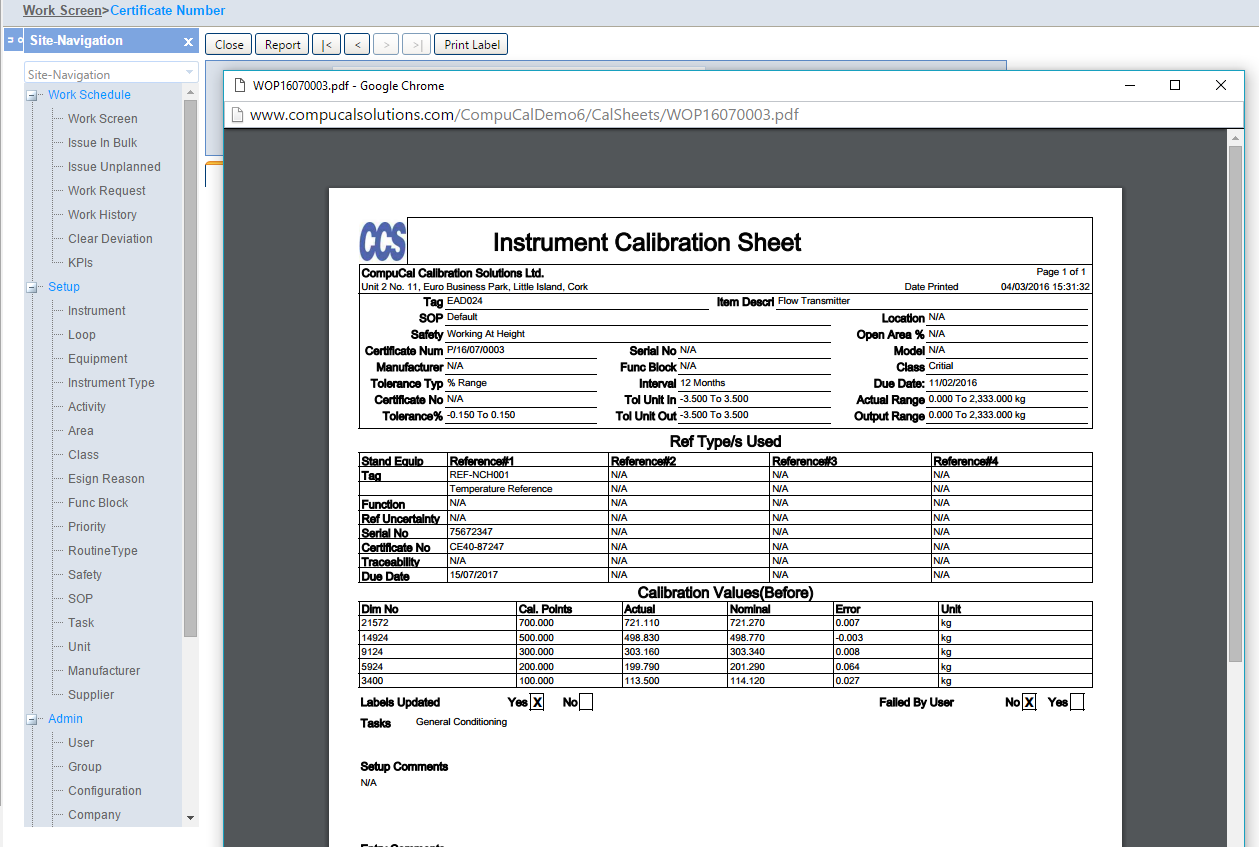 Still having some troubles or have a question? Submit a Support Request here.
We tweet, follow us on Twitter @CompuCal.