In the application each grid has the functionality to export its contents to an Excel file. This can be particularly useful when partnered with filters as this quickly allows a user to create reports that may not come standard with the application. For more information on filtering click here.
To export any grid to Excel go ahead and follow the steps below:
Navigate to the screen where the grid is located which you wish to export to Excel
Select the green export to Excel button in the top left of the the grid
Please note that exporting a grid to Excel will export only that which is currently shown in the grid.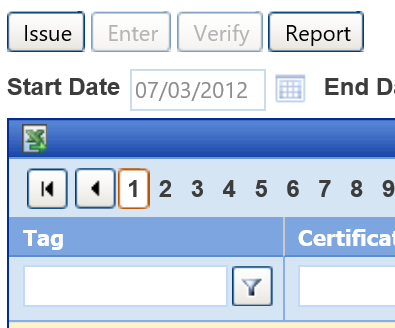 Still having some troubles or have a question? Submit a Support Request here.
We tweet, follow us on Twitter @CompuCal.