Deviations are a vital part of the applications as they get generated when something has gone wrong with a calibration. This could be as a result of a calibration being carried out after it's due date or if a calibration exceeds it's tolerance.
Once a deviation has been created it will remain open in the application until it has been resolved. This can be done from the Clear Deviation screen in the application. 
To get started with clearing a deviation go ahead and follow the steps below:
Select the Clear Deviation screen 
Select the instrument you wish to clear the deviation for
Select the View button
Select the Deviation tab
Select the Clear Deviation check box
Add Corrective Action details
Add Action Results details
Select the Save button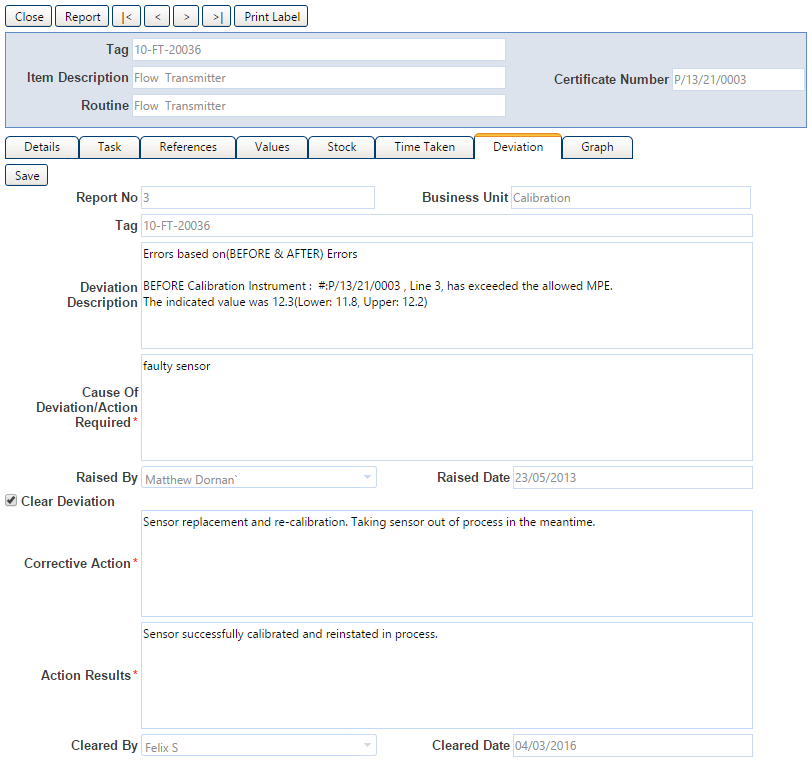 Now that's done the Deviation will have been cleared and the results of the deviation are logged against the Work Order that raised it and can be viewed at any time from the Work History screen.
An automated email will also be sent out to the email address listed for the Company to which the instrument is associated to. This email will confirm that the deviation has been cleared and includes two attachments, a Deviation Report and the Certificate for the Work Order.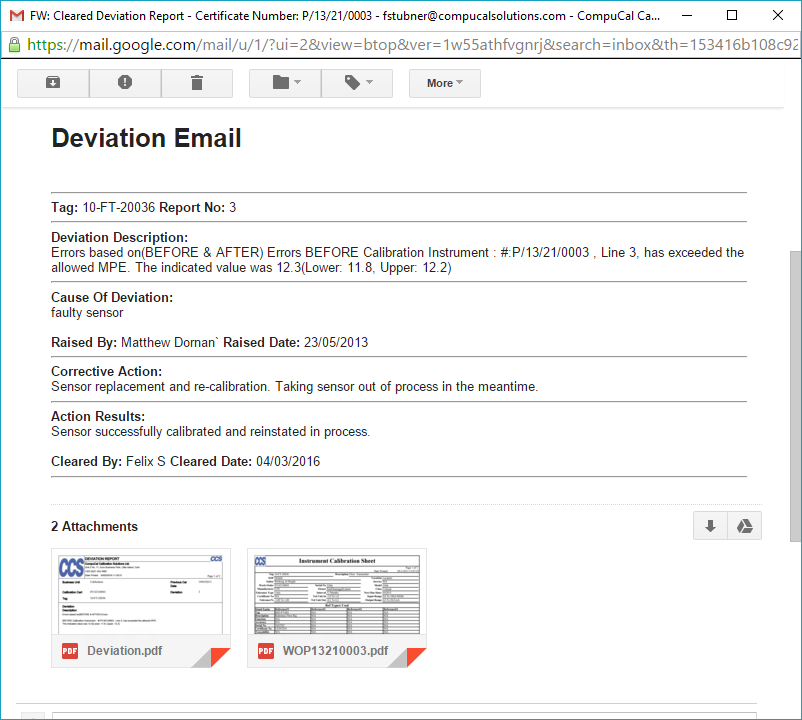 Still having some troubles or have a question? Submit a Support Request here.
We tweet, follow us on Twitter @CompuCal.